'Without ASEAN, we are nothing'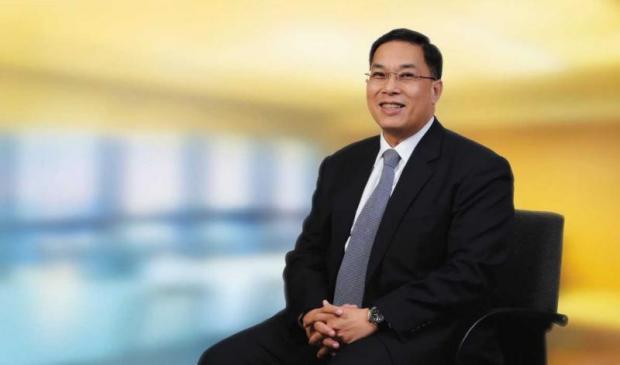 Chutintorn Gongsakdi, Ambassador of Thailand to India, reflects on the first 50 years of Asean and the challenges of the future in a conversation with MK Aftab of Diplomatist magazine.
As one of the founding members of Asean, Thailand has played an important role in the first 50 years of its journey. What is your vision for the next 50 years?

Thailand is a founding member of Asean, together with several other cooperation frameworks. If anyone asked me, what is the end goal of all these frameworks, it would be to build a community. One area of cooperation always leads to another, contributing to community building. With Asean, it started from political cooperation. We had immediate political and security issues to address in our region and and then the economic part came later.

For all of today's frameworks, I think the end goal is integration and community building. This means that since we cannot stand alone in a globalised world, we need to make Southeast Asia a community where people can travel and work with relative freedom, in peace. When talking about Asean, we can point to the aspirational example of the European Union (EU). The EU remains a living laboratory for integration and continues to inspire us.
In Europe, people sometimes wonder how the EU improves their daily lives as they hear a lot of criticism and little about its achievements. What would you tell the people of Thailand about Asean's contribution to their lives?

When we speak of the EU and Brexit, and people around the world questioning globalisation and the benefits of integration, I think the issue is one of inclusiveness. It is about maximising the winners, minimising the losers, and if possible, through job retraining or compensation, not to have any losers. Globalisation and integration without inclusiveness is not sustainable.

Integration is an adjustment process. Integration requires structural reforms. However, economic nationalism is very much alive and well in today's world. This is a hindrance to integration. The private sector can also play a big role as their regional and global value chains determine the patterns of integration. The Japanese have had their economic footprint in Asean for a long time and their outward investment has contributed to Asean's regional economic integration.

Foreign multinational companies have their own master plans about what their supply chain should look like in the manufacturing and services sectors. Their supply and value chains have already been superimposed on the 10 Asean member states. That helps our integration, creates jobs, lifts living standards and spurs our development. However, what is most important is to respond to the needs of the individuals, especially at the grassroots, leaving nobody behind. This holds true whether we are talking about Asean, the IORA (Indian Ocean Rim Association), Asean-India or India's Northeast Region (NER).

Furthermore, any government should always try to increase the economic operating space of its citizens. Skilled professionals such as engineers, dentists, nurses and others can now practise or work in Asean member states without much hassle. This would have been unthinkable 50 years ago.
What is it that binds the Asean countries together besides geographical proximity? Is there a shared Asean identity?

People often ask me such questions. Other countries are attracted to the Asean Community because of the 620 million size of market, but they also wish to know the level of our commitment to the Asean Economic Community. On this, I think I can almost speak for all the 10 Asean member states. In any case, the answer for Thailand would be, without Asean, we are nothing. As ambassador of Thailand to India, I think that I would be able to command much less attention if we were not a member of Asean.

I always leverage the 620 million market in the same way that India represents a market of 1.2 billion. If we were not integrated as Asean, then we would not be investing in the economic future of Thailand in the best possible way. In this context, multidimensional connectivity is vitally important and we have a Master Plan on Asean Connectivity (MPAC). We are expanding the MPAC into Bimstec (Bay of Bengal Initiative on Multi-Sectoral Technical and Economic Cooperation), Apec (Asia-Pacific Economic Cooperation), ACD (Asia Cooperation Dialogue) and beyond. Connectivity should be limitless, without boundaries.

Integration increases the economic space, economic opportunities and choices, but of course there are integration issues such as cross-border transport agreements, mutual recognition of professional skills, interoperability of rules and regulations, as well as security issues to be addressed. On these issues, Asean has progressed well.

Thailand is known as an investors' gateway to Asia. How important are Asean's trade liberalisation efforts and the exploration of new avenues of investment to your country? In which business areas do you see untapped potential and how can these opportunities be seized?

As an ambassador I would wish to agree with you that Thailand is an investors' gateway, but I must admit that all Asean member states are gateways to investing in Asean. You may question why, as ambassador of Thailand, I am speaking equally as much about Cambodia, Laos and Myanmar. This is because this subregion is a part of the Japan+Thailand+1 economic development model that requires us to expand into these three emerging countries where land and labour are more available and competitively priced. Meanwhile, Thailand moves further up the value chain, as per the Thailand 4.0 initiative.

Asean member states do have different investment promotion policies and therefore Indian investors can shop around. I admit this is not an ideal situation, but since we are still 10 Asean member states, we do still compete on investment promotion.

If we talk about untapped areas of investment from India, I would say manufacturing, services and agriculture, and we would like to see Indian companies go into Cambodia, Laos and Myanmar in a big way. But from the Thai side, we are particularly interested in pharmaceuticals. We are gradually becoming an ageing society. There is also potential in the relatively untapped defence industry.

Tourism is also an area that requires more work. After 25 years of Asean-India relations and 70 years of Thai-India relations, we really do not know each other very much. In the business sector, only 26 Thai companies are working in India, albeit with very high annual earnings, so I am trying to increase this number by exploring other options daily.
"Visit Asean@50" is an effort to attract tourists to visit Asean countries. Thailand, like many other Asean countries, is already a prominent tourist destination. What is the advantage of this shared approach?
A shared approach is a win-win situation because people go to Thailand and then go to other Asean destinations. Asean@50 is a great initiative, but I think Thailand itself can do more to promote tourism beyond the shopping and beach destinations that are the favourites of Indians.

In terms of travel facilitation, if we are speaking about something like the Schengen visa, we do have an Acmecs single visa operating between Cambodia and Thailand. It is available for Indian citizens . As for visa-free travel, the world today is one where security considerations are at the forefront, so that is unlikely soon. However, Thailand is currently implementing a trial period for waiving visa fees for tourists, including from India. The trial period will end in August 2017.
Representing Thailand in India, what can you tell us about your experience with India's cooperation with Asean so far and where would you like to see it go in the near future as well as in the long run?

As India is an emerging power, I would like to see more Indian presence in Asean. India's presence, together with that of other regional powers will help ensure stability in the Asean region. India's focus on the Northeast Region (NER) in engaging with Asean makes senses as we have a land connection there. However, air and maritime connectivity are also important and we want a relationship with the whole of India. Furthermore, we share a culture and history that dates back thousands of years that needs to be leveraged.

I want Indians to see us for more than a tourism destination and a great place for Indian weddings. I want Thailand to be considered India's great economic partner in Asean. Some well-known Indian companies are already in Thailand, such as the Aditya Birla Group, Indorama Ventures, Tata Consultancy and Tech Mahindra, but I want new companies to explore possibilities in the Asean market as well. Indian companies have much to offer from the space industry, the defence industry, pharmaceuticals, biotech and IT, to name a few.

Anyone who doesn't have a presence in Asean is missing out on a great growth opportunity. And Asean is right here on your doorstep. Why Asean? Because it's affordable and it's a large growing market.
Source: Bangkok Post