Transitioning towards green hydrogen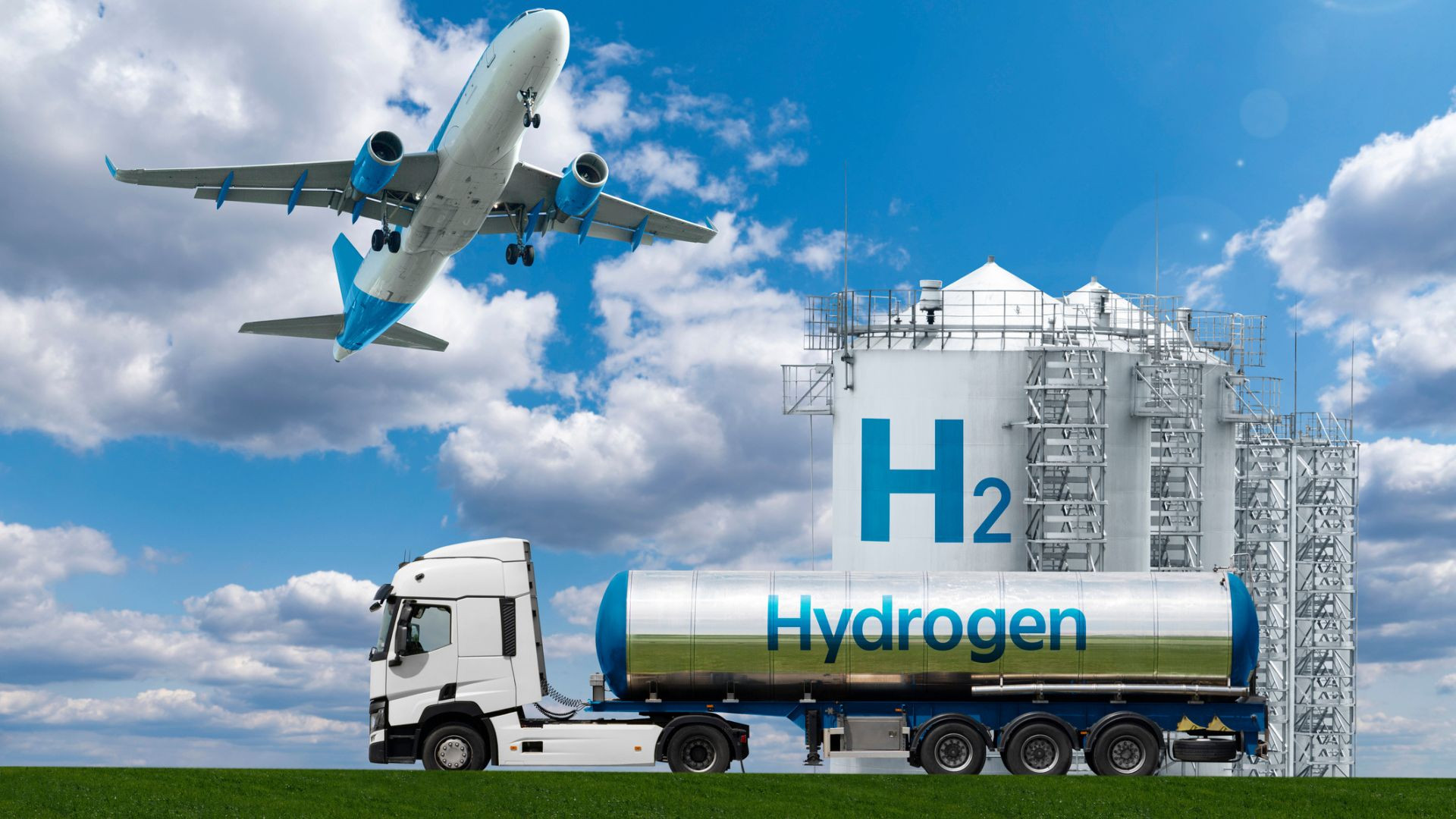 The world's new trend is becoming Asia's trend faster than ever. Humanity is in a continuous battle when it comes to preserving the planet. Experts point out that one needs to stop global temperatures from rising 1.5 degrees Celsius above the pre-industrial level to do this global carbon emission needs to drop to net zero by 2050. Now what is net zero and why is it important? Net zero means reducing greenhouse gas emissions near zero, where any remaining emissions are re-absorbed from the atmosphere. Net zero has become the need of the hour because climate change is a reality, the world needs to deal with. To avoid the worst impacts of climate change, the global temperature rise needs to be in check and under 1.5 degrees Celsius above pre-industrial levels. On the contradictory, the planet had been getting warmer since the 1800s with a continued rise in emissions. Hence to keep global warming to no more than 1.5 degrees Celsius – as called for in the Paris Agreement – emissions need to be reduced by 45% by 2030 and reach net zero by 2050.[1] Many developed and developing nations have expressed their commitment to net zero by 2050. In order to combat some of the worst effects of climate change and to secure our energy consumption world has started looking for alternatives that are more reliable and sustainable. Amidst looking for alternative green hydrogen comes as the most favorable choice for many countries.
What is hydrogen and how is green hydrogen different?
Hydrogen is the first chemical element on the periodic table and is also the one available in abundance. Hydrogen has been used in industries centuries back and had its used to fuel cars and airships, and is also used as one of the major raw materials in various industries. According to International Energy Agency, the global demand for hydrogen for use as a fuel has tripled since 1975 and reached 70 million tonnes a year in 2018.[2]
Today there are different forms of hydrogen. Hydrogen itself is transparent and colorless in nature and the additional artificial color is assigned to differentiate the different kinds of hydrogen. Pure hydrogen is rare and hydrogen is mostly bound with either water (H2O) or methane (CH4). One has to break these chemicals to get the hydrogen hence hydrogen itself is not the source of energy but a storage system for energy. The artificial color assigned to a different kind of hydrogen acts as a scale to determine how environmentally friendly is the hydrogen.
The rare naturally occurring hydrogen is known as white hydrogen. Hydrogen obtained from water using coal or lignite has the colors black or brown respectively. Its production emits carbon dioxide and methane. Grey hydrogen comes from methane and water. Above mentioned are produced from fossil fuels. There is blue hydrogen that is also produced from methane but unlike grey hydrogen, the carbon dioxide is captured in the ground rather than being released into the atmosphere. The pink hydrogen is the nuclear energy and then there is green hydrogen which is produced from water using renewable energy.
The procedure of producing green hydrogen through a chemical process known as electrolysis. This is a promising alternative for producing carbon-free hydrogen from renewable and nuclear resources hence producing energy without emitting carbon dioxide into the atmosphere. Electrolysis is the process of using an electrical current to separate the hydrogen from the oxygen in the water. This reaction takes place in a unit called an electrolyzer. The hydrogen gas released in this way can be used as hydrogen fuel, or mixed with oxygen to form oxyhydrogen gas, which is used in welding and other applications.[3] Green Hydrogen is considered one of the cleanest fuels for transport and power generation. The cost reduction in hydrogen production, storage, transmission, distribution, and application has become an important area of global shift for regulators, investors, and consumers.
What are the government initiatives?
As stated by Prime Minister Narendra Modi, "We have to make India a global hub for Green Hydrogen production and export". Green Hydrogen is considered one of the cleanest fuels for transport and power generation. The cost reduction in hydrogen production, storage, transmission, distribution, and application has become an important area of global shift for regulators, investors, and consumers. This is where the government enters the industry. The government of India has declared the goal to achieve Net Zero emissions by 2070. As India's growth story unfolds, its demand for energy and resources is set to rise. Energy use has doubled in the last 20 years and is likely to grow by at least another 25% by 2030[4]. In this respect, the Ministry of New and Renewable Energy released a press release mentioning that the Union Cabinet, chaired by the Hon'ble Prime Minister Shri Narendra Modi, has approved National Green Hydrogen Mission. The initial outlay for the Mission will be 19,744 crores INR, including an outlay of 17,490 crores INR for the SIGHT program, 1,466 crores INR for pilot projects, 400 crores INR for R&D, and 388 crore INR towards other Mission components. India's green push not only aims to provide energy security to India but also has the potential to create 35 million green jobs by 2047, a study mapping the skills landscape in the country projected.[5] MNRE will formulate the scheme guidelines for the implementation of the respective components.[6] In January 2023, the Ministry of New and Renewable Energy also released a full report on the National Green Hydrogen mission along with a press release.
Under the Green Hydrogen Mission, The government of India took several initiatives to encourage the production of green hydrogen. Some of these initiatives are:
To ensure ease of doing business a single portal for carrying out all the activities including statutory clearances in a time-bound manner will be set up by MNRE.[7]
The Green Hydrogen Policy stipulates that green hydrogen projects are to be granted connectivity to the Inter-State Transmission System (ISTS) on a priority under the Electricity (Transmission System Planning, Development and Recovery of Inter-State Transmission Charges) Rules, 2021.[8] It also provides for a waiver of ISTS charges for a period of 25 (twenty-five) years for green hydrogen manufacturing projects commissioned before 30 June 2025.
The Green Hydrogen Policy permits banking for the renewable energy used in green hydrogen production for a period of 30 (thirty) days and the charges for power banking are regulated not to exceed the cost difference between the average tariff for renewable energy during the preceding year and the average market clearing price in the Day-Ahead Market (DAM).[9]

Under the Green Hydrogen Policy, green hydrogen plants will be granted Open access within 15 days of receipt of the application.

The benefit of Renewable Purchase Obligation (RPO) will be granted incentive to the hydrogen/Ammonia manufacturer and the Distribution licensee for renewable power consumption.

Manufacturers of Green Hydrogen / Green Ammonia shall be allowed to set up bunkers near Ports for storage of Green Ammonia for export/use by shipping. The land for storage for this purpose shall be provided by the respective Port Authorities at applicable charges.
According to the Ministry of Power, "The implementation of this Policy will provide clean fuel to the common people of the country." Promoting green hydrogen will also reduce dependence on other kinds of nonrenewable energy such as fossil fuel and help India in meeting the international commitments for clean energy.
Why should one invest in Green Hydrogen?
According to the "Harnessing Green Hydrogen Opportunities for deep decarbonization in India," report published by NITI Aayog, India's domestic demand expectation will mean that it will not be a pure export-driven hydrogen producer like the Middle East or Australia. But driven by the low cost of renewables in the country, India can still emerge as one of the most competitive sources for green hydrogen in the world. This will impact not just the prospects for hydrogen exports but also the competitiveness of low-carbon products with embedded hydrogen such as green steel and green ammonia.[10] The Institute for Energy Economics and Financial Analysis (IEEFA) reported that investments in the Indian renewable energy sector touched an unprecedented figure of USD 14.5 billion in the financial year 2021-22, a 125% jump compared to net investments reported in the year 2020-21.[11] As per the Ministry of Power, the trend is likely to continue, and the investments are predicted to surge to USD 25 billion in 2023.[12]
In recent years, India's big giants such as the Reliance, the Adani group, and the TATA group have all been playing the Green Hydrogen game. Ambani is to invest in blue and green hydrogen, the company has planned to invest 750 billion INR over the next three years and the Adani group is to invest 70 billion dollars in renewable energy and aims to produce the cheapest hydrogen on earth whereas, the TATAs looking to build hydrogen buses for India. The TATAs have also taken up the initiative to change the manufacturing course for the steel industry in India. India is the largest producer of steel in the world after China. India's steel sector accounts for 35% of the industrial CO2 emissions. Steel giants Tata Steel and JSW Energy want to improve things and have chosen a green hydrogen pathway to manufacture green steel. With this, they aim to set a decarbonization road map for the entire steel industry.[13]
According to a report by the International Renewable Energy Agency (IRENA), the cost of hydrogen installations could decrease from 40 % to 80 % in the long term. This, coupled with lower renewable energy prices, suggests that green hydrogen could be profitable from 2030.[14] In this regard, Reliance plans to produce green hydrogen at 1 USD per kg before the turn of this decade. The giant players entering the industry and reducing the cost of hydrogen installation not only make it profitable but also make it widely accessible to the general public hence making it a more popular choice and increasing the profit margin as well. Today's consumers are more aware and prefer to make an informed and moral-driven choice coupled with price effectiveness. Such characteristics of the consumer make Green Hydrogen the fuel of the future.
Investing in green hydrogen and Potential Indian stocks in green hydrogen.
Investing in green hydrogen has its advantages and disadvantages alike. Where at the one hand green hydrogen is considered good for the planet it's still very much a fuel of the future and currently the fact remains that the energy sector is still heavily dominated by fossil fuel and other nonrenewable sources of energy. The energy sector is currently under a revolution and this might take some time regardless of the government's efforts. Investors must enter the market with the realization that as green hydrogen must be produced using other renewable energy sources, it is currently not much profitable and the investment in green hydrogen is a long-term game, and only in the long run the financial gains can be yielded. Having mentioned that it's not too early to invest in the green hydrogen energy market. The "experts anticipate that the $1 trillion US infrastructure plan will increase R&D investment as well as tax and other incentives for hydrogen. As a consequence, by 2030, the price of producing green hydrogen (now $5 per kilogram) should be reduced to $1. Lower costs will encourage the usage of hydrogen fuel cells even more".[15] In order to stop global warming countries are eager to make a switch to alternative energy and green hydrogen is the key player in making that switch and revolutionizing the energy sector.
Following are some of the Indian companies producing green hydrogen:
Reliance Industries

Adani Green Energy

TATA Group

GAIL (India)

Indian Oil Corporation

Oil & Natural Gas Corporation (ONGC)

Larsen & Toubro

JSW Steel

Bharat Petroleum Corporation
To conclude, hydrogen is the most prevalent element in the universe and is widely being popularised around the globe. It is also the simplest to produce with various methods and in each method, the more renewable sources are used to produce the hydrogen the more sustainable it gets. With several government incentives and initiatives, it is truly growing towards becoming the fuel of the future thus creating great opportunities for investors and having great potential for future markets.
And this future is nearer than it appears, with several nations joining the United States and the European Union in the commitment to reduce greenhouse gas emissions by 30% by 2030. As a future fuel and due to its sustainable character green hydrogen will play a significant role to decarbonize and has the potential to make the earth breathable for future generations.
[1]https://www.un.org/en/climatechange/net-zero-coalition#:~:text=To%20keep%20global%20warming%20to,reach%20net%20zero%20by%202050.
[2]https://www.un.org/en/climatechange/net-zero-coalition#:~:text=To%20keep%20global%20warming%20to,reach%20net%20zero%20by%202050.
[3]https://www.energetica-india.net/articles/green-hydrogen-a-future-of-alternative-energy#:~:text=Water%20Electrolysis%20%2D%20Electrolysis%20is%20a,water%20into%20hydrogen%20and%20oxygen
[4] https://www.iea.org/reports/india-energy-outlook-2021 (NITI Aayog and International Energy Agency, India Vision Scenario)
[5]https://economictimes.indiatimes.com/prime/environment/the-green-push-where-indias-35-million-plus-jobs-will-come-from/primearticleshow/100662853.cms
[6] https://pib.gov.in/PressReleasePage.aspx?PRID=1888547
[7] "Ministry of Power Notifies Green Hydrogen/ Green Ammonia Policy" https://pib.gov.in/PressReleasePage.aspx?PRID=1799067
[8] "Ministry of Power Notifies Green Hydrogen/ Green Ammonia Policy" https://pib.gov.in/PressReleasePage.aspx?PRID=1799067
[9] Ministry of Power Notifies Green Hydrogen/ Green Ammonia Policy" https://pib.gov.in/PressReleasePage.aspx?PRID=1799067
[10]https://www.niti.gov.in/sites/default/files/2022-06/Harnessing_Green_Hydrogen_V21_DIGITAL_29062022.pdf
[11] Garg V (IEEFA 2022) rep
[12] PTI, "Renewable Energy Sector to Attract $25 Billion in Investments in 2023" (December 22, 2022)
[13]https://economictimes.indiatimes.com/prime/environment/as-tata-jsw-look-to-decarbonise-green-hydrogen-enters-steel-plants-with-mega-funding-needs-in-tow/primearticleshow/100684485.cms
[14] https://www.acciona.com/green-hydrogen/?_adin=02021864894#7
[15] https://groww.in/blog/best-green-hydrogen-stocks-in-india
" Written By Ms. Ngawang Gamtso Hardy"
Economic Analyst, Deputy Editor-in-Chief
Royal Thai Embassy