Understanding the start-up ecosystem in India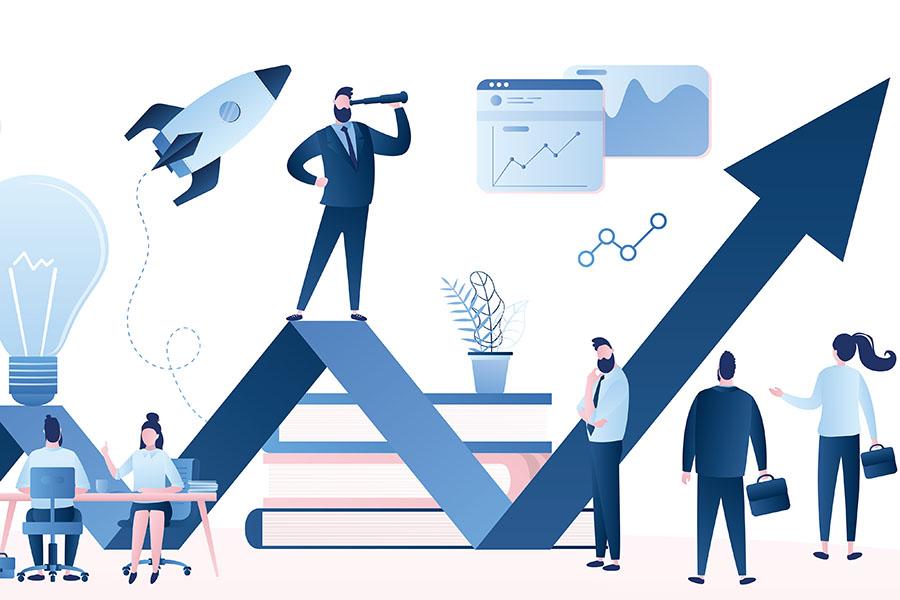 India is the world's fifth largest economy with a GDP of 3.75 Trillion USD and has one of the biggest young populations that adds up to its workforce. The GDP growth rate is a crucial indicator of a country's economic health, and the GDP growth rate of India has been on a significant increase despite the pandemic and the Russia-Ukraine war. India's Nominal GDP has been projected to grow at 15.4 % year-on-year (Y-o-Y) in FY 2022-23 as against 19.5% in 2021-22. The real GDP is projected to grow by 7% (Y-o-Y) relative to 8.7% in 2021-22.[1] The unique characteristics of the Indian economy make it resilient to global odds hence the challenges of the Indian economy are also unique to them. The case for investing in India - a nation of 1.4 billion - is clear, and only bolstered by recent geopolitical shifts. As Western leaders look to boost economic cooperation with countries that share similar values, India, the world's largest democracy, stands to gain.[2] India has emerged as one the fastest-growing major economy in the world backed by Various factors and one of which is the Start-ups. India, with its unique demographic dividend, robust democracy, and support from the government through several initiatives has created an ecosystem that is very suitable for startups to breathe and flourish.
What is a Startup? Well, Startup is a firm or initiative undertaken by an entrepreneur to develop and validate a scalable business. In simple words, startups are new businesses that intend to grow large beyond the solo founder.[3] As per the Indian government's definition, A startup is an entity that is incorporated or registered in India not prior to five years and has an annual turnover not exceeding INR 25 crore in any preceding financial year. Startup also needs to be working towards innovation, development, deployment, or commercialization of new products, processes, or services driven by technology or intellectual property. With this definition of Startup one can avail of the schemes and support of the Indian government in their startup journey. What is a Startup ecosystem? A startup ecosystem is an environment that consists of entrepreneurs, institutions, investors, and firms that is favorable for new businesses to thrive. The startup ecosystem can be a physical place such as the T-Hub in Hyderabad which facilitates collaborations between startups, investors, institutions, governments, and academia, or a visual TV reality program shows such as Shark Tank India where startups can pitch their business ideas or their businesses to seek investments, or can also be an online space, like startup India which is a government initiative.
To date, there have been several Indian startups that have become a unicorn. A unicorn is a startup private company with a valuation of over 1 billion USD. As of June 2023, there are over 120 unicorns in India. And though fintech companies highly dominate the Indian startup ecosystem it's not unusual for non-fintech companies such as OYO Rooms which is in the Consumer & Retail sector, Dream11 which comes under the Media & Entertainment sector, and Ola Electric Mobility which is part of the industrial sector to have a breakthrough.
One of the secret ingredients for a successful startup is to identify a problem within society and seek new ideas and innovation to solve that problem. A startup that aims to solve an issue generally tends to have a longer run. The Indian startup ecosystem has been a hub for many such inventions and ideas. For instance, KG Agrotech is a small-scale startup that was incorporated in 2022 and solves the agricultural problems for farmers with smaller agricultural land. KG Agrotech identified the challenges faced by farmers in spraying pesticides and came up with an economical machine to address that problem. India and Thailand both have a prevalent agricultural industry where a significant part of agriculture is on a small scale and faces similar issues. Technology such as KG Agrotech pesticide spraying machines can be a solution for both countries. A startup like KG Agrotech goes to tell that the startup ecosystem in India is not just limited to bigger cities but also to smaller towns and villages where KG Agrotech was founded by Kamlesh Nanasaheb Ghumare from a village in Nashik, Maharashtra. Another example can be that of Thinkerbell Labs. The literacy rate among the visually impaired around the world is abysmal and it takes one student one full year to learn the basics of braille literacy (reading, writing, typing) under constant supervision, and this is where Tinkerbell Labs comes in with their solution, Annie is the world's first self-learning braille device for the visually impaired. Through the companion app, a teacher can monitor the real-time progress of the student, and schedule tests and homework. Local authorities can evaluate, analyze, compare, and remedy a group of students through the cloud platform as well. Startups such as Thinkerbell aim to make education inclusive and accessible. These startups with problem-solving visions have a long way to go and make the Indian startup ecosystem more diverse and meaningful.
Like any business environment, the Indian startup system is not just all good news. The startup ecosystem in India has its own set of challenges as well. Where India achieved its landmark of 100 unicorns in the year 2022, it's also notable that around 2000 startups failed[4] as well. One of the main factors that are leading Indian startups to failure is the lack of uniqueness. As peculiar as India is as a country, its market is equally peculiar as well. Hence simply replicating a Western business model might not be the best idea. According to Rishabh Lawania, head of a market intelligence firm said, "Since 2015, as many as 1,503 startups have closed down in India. The major reason is due to the replication of Western business models, and not lack of subsequent funding from the investors."[5] The lack of innovation and especially innovation that caters to its customer's needs is needed within the Indian startups.
Another factor that leads Indian startups to failure and has come out as a more recent phenomenon is the overestimation of markets. According to the co-founder and CEO of Sahrechat Ankush Sachdeva, "In hindsight, we have overestimated the market growth in highs of 2021"[6]. Like Sharechat there are several other Indian startups that are facing the burden of overvaluation. Valuations are linked to future earnings and the expected performance of the firm. However, with the number of failing startups in India, one can't help but ask the questions that arise on the valuation of the firms and their IPOs. The muted response towards the giant IPO casts doubts about the valuation of unicorns in India. Are they really worth the expectations? Or are they overhyped? [7] Generally investors use different formulas to value a firm with which a seed capital investment begins leading to several rounds of investment series, eventually to pre-IPO series leading to IPO, with valuation, based largely on opaque formulas, multiplying at every funding round. It is often unknown whether the real revenues come from commissions that the e-commerce companies get from sellers or listing fees that they charge producers to list products on their sites.[8] Today, Higher valuations are no longer an indication of the success of a startup, moreover towering valuations but no sign of profits is a ticking bomb for any startup.
One of the main reasons for the overvaluation of these startups is the overestimation of the Indian economy's ability to consume services as they assume exponential demand growth for longer time horizons. One needs to understand that a large population or young demographic population is not directly proportional to the ability to consume services. For instance, Zomato, a food delivery service application pulled out from 225 cities in India due to underperformance. "Recently, in the month of January, we have exited around 225 smaller cities which contributed 0.3% of our GOV (gross order value) in Q3FY23 (October-December),"[9] Zomato chief financial officer Akshant Goyal said in the company's shareholders letter. Zomato claims to be running more than 1000 Indian cities but the reality remains that a large portion of its profit comes only from 11 major cities. Most of the population still prefers home-cooked meals and shops at Kenarna stores (corner stores) in India. One needs to understand this demographic before valuing future sales.
Indian Startups though have their own sets of challenges and are not short on opportunities. Along with government initiatives and a favorable Indian economy, India remains a growing hub for startups and new ideas. India offers global investors a wide range of options. Consumption, financial services, infrastructure, digitalization, and health care are among the sectors seen benefiting the most in the coming years from the demographic composition.[10] The current rivalry between China and the West has provided a tailwind where India is recognised as an alternative by many global firms seeking to diversify their geographic footprints. The diversity of geographic footprints by these firms leads to benefiting the domestic startups and a path of investment is being built. The right policy mix & economic transformation can create market winners in India. Interacting with industry captains in Panaji in the presence of Goa Chief Minister Pramod Sawant, Union Minister Piyush Goyal said, "Officials of the Directorate General of Foreign Trade would be shifted to 'Invest India', which will set up trade and investment desks in each state of the country". According to the Minister, these desks will promote investments and exports, and adding that the work of the DGFT will be moved online so that no one will need to visit offices.[11] Apart from this another initiative of the Indian government aiming to build a start-up exchange program with its neighbours doesn't benefit not only Indian startups but also foreign startups from neighbouring countries of India. Under this initiative, India is eyeing to boost entrepreneurial cooperation in the region. "While a framework has already been put in place for such an exchange with Bangladesh, a similar initiative is likely to be rolled out for Bhutan and Nepal," officials said.[12] In the near future there is consideration to extend it even further to other neigbouring countries.
Currently there are few Indian wedding planning companies that are involved in organising weddings in Thailand, which is quickly gaining its popularity as an exotic and economical destination wedding country for Indians. Vineet, owner of Weddings in Thailand since 2000 based in Delhi & has covered 800 plus weddings till now. Weddings in Thailand has catered to couples/ families worldwide delivering destination wedding experience in Thailand. Apart from blooming wedding industry there are other industries as well where the two countries, India and Thailand can collaborate in future in the best interest of each other. As of the recent days, the Thailand startup ecosystem is dominated with e-commerce industry whereas the Indian startup ecosystem is dominated by fintech industry but apart from these two industries there are other industries that have the potential and can benefit the marginal segment of the society in both the countries. Tourism is the most popular industry in Thailand and a growing industry in India and both the countries are agricultural based economy as well hence there are eminence scope in these industries for both the countries. One can also combine these industries and collaborate in the agro-tourism industry. A Maharashtra based agro-tourism startup is currently gaining popularity in India where tourist can visit smaller towns and experience the farm life. Such startups have the potential to grow and can help provide opporuinties to small farmers to earn an extra income and encourage them to continue the farm work in their own town. Startups are an evergrowing phenomenon and has the potential for business with thought.
[1] Livemint. "India Q4 GDP Live Updates: Economy Grows to 7.2% in FY23; What's Ahead?" mint, May 31, 2023. https://www.livemint.com/news/india/india-q4-gdp-live-updates-nso-to-release-gdp-data-for-january-march-2023-quarter-11685504900602.html.
[2] Ziady, Michelle Toh,Hanna. 2023. "Why Everyone in Business Loves India Right Now | CNN Business." CNN. April 30, 2023. https://edition.cnn.com/2023/04/29/business/india-economy-global-businesses-investment-intl-hnk/index.html.
[3] "The Differences between Entrepreneurs and Startup Founders". www.linkedin.com. Retrieved 30 May 2019
[4] Poovanna, Sharan. 2022. "Everyone Loves an Indian Start-up Success Story. Not Too Many Know That 2,000 Failed Last Year." ThePrint. December 8, 2022. https://theprint.in/india/everyone-loves-an-indian-start-up-success-story-not-too-many-know-that-2000-failed-last-year/1253302/.
[5] Moneycontrol business news. 2018. "90% Indian Startups Fail within 5 Years of Inception: Study." Moneycontrol. July 9, 2018.
[6] Mishra, Digbijay. 2023. "ShareChat Fires About 500 Employees in Fresh Layoffs, CEO Says Company 'Overestimated the Market.'" The Economic Times, January 16, 2023. https://economictimes.indiatimes.com/tech/startups/sharechat-fires-20-of-staff-in-fresh-layoffs-ceo-says-company-overestimated-the-market/articleshow/97018154.cms.
[7] Dabhadkar, Rajiv. 2022. "Why Are India's Unicorns Overvalued, When Valuation Itself Is Linked with Future Earnings?" Times of India Blog, May 22, 2022. https://timesofindia.indiatimes.com/blogs/green-carrot-americas-work-visa-crisis/why-are-indias-unicorns-overvalued-when-valuation-itself-is-linked-with-future-earnings/.
[8] Dabhadkar, Rajiv. 2022. "Why Are India's Unicorns Overvalued, When Valuation Itself Is Linked with Future Earnings?" Times of India Blog, May 22, 2022. https://timesofindia.indiatimes.com/blogs/green-carrot-americas-work-visa-crisis/why-are-indias-unicorns-overvalued-when-valuation-itself-is-linked-with-future-earnings/.
[9] ETtech. 2023. "Zomato Exits 225 Smaller Cities Citing 'Not Very Encouraging' Performance in Recent Quarters." The Economic Times, February 14, 2023. https://economictimes.indiatimes.com/tech/startups/zomato-exits-225-smaller-cities-due-to-not-very-encouraging-performance-in-recent-quarters/articleshow/97819156.cms?from=mdr.
[10] Bloomberg. 2023. "How the Right Policy Mix & Economic Transformation Can Create Market Winners in India." The Economic Times, June 18, 2023. https://economictimes.indiatimes.com/news/economy/policy/how-the-right-policy-mix-economic-transformation-can-create-market-winners-in-india/articleshow/101077451.cms.
[11] Pti. 2023. "Invest India to Set up Desks in All States to Promote Trade, Investment, Says Goyal; Bats for Goa as Film,." The Economic Times, June 2, 2023. https://economictimes.indiatimes.com/news/economy/foreign-trade/invest-india-to-set-up-desks-in-all-states-to-promote-trade-investment-says-goyal-bats-for-goa-as-film-pharma-tourism-hub/articleshow/100711701.cms.
[12] Sikarwar, Deepshikha. 2023. "India Eyes Start-up Exchange Programme with Its Neighbours." The Economic Times, May 20, 2023. https://economictimes.indiatimes.com/news/economy/foreign-trade/india-eyes-start-up-exchange-programme-with-its-neighbours/articleshow/100376833.cms.
" Written By Ms. Ngawang Gamtso Hardy"
Economic Analyst, Deputy Editor-in-Chief
Royal Thai Embassy