Entertainment Industry: A missed opportunity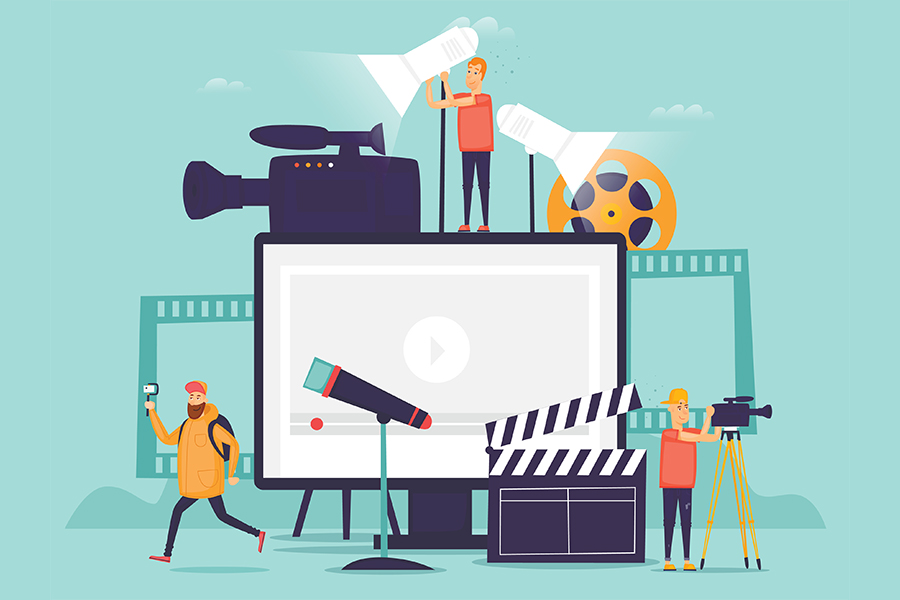 Keywords: Bollywood, ASEAN, India, Entertainment, market, opportunity, challenges, Thailand, India
Amidst the growth story of India, most of the industries and sectors are growing as well and one such sector is the entertainment industry in India. The Indian entertainment industry has been growing steadily and in shadow. When one mentions India's growth one might fail to mention or refer to the Indian entertainment industry due to its comparatively lower contribution to India's overall GDP. The Media and entertainment sector remains underpenetrated and accounts for less than 0.9% of GDP, compared to 3 to 4% for many of the developed countries (Madhavan 2023). The entertainment industry holds power to a great extent to not only influence and transform society but also build diplomatic and people-to-people relations. We have witnessed how Hollywood has built the narrative of the American dream in the past. One may see people who have never been to the United States wear sweatshirts that read Harvard or UCLA. Unconsciously for many people, the emergency number that's in the back of their heads is 911 and the Aliens always land in America, All the superheroes live in America and the American president saves the day. This is Hollywood building its narrative and selling the dreamland of America. Similarly, recently, we have seen the influence of the K-Wave or Hallyu wave of South Korea that has broken all boundaries of language and society and penetrated far distant lands. This is all part of that nation's Soft power which one can not measure or put a finger on but one can surely exert it. Soft power is the ability to get what one wants through attraction rather than coercion. It's a term coined by an American scientist Joseph Nye and a concept mastered by few. India, being the land of music and culture has great potential to reach out to a large variety of foreign audiences and also to create an entertainment industry that's transnational in nature.
Today, Indians consume various movies and music that are in foreign languages and collaborating with artists across the globe has not only become a global trend but also a global norm. One may observe Indian actors working in Hollywood and Chinese projects and Indian musicians collaborating with Spanish, American, Australian and Korean artists alike. Such cross-cultural collaborations help countries build people-to-people connections, creating an ecosystem of better understanding of each other's culture and also boosting the economy by giving exposure to one another to whole new and different sets of audiences. As part of its cultural diplomacy, the Indian cultural centres and embassies in different countries often organize cultural events, including music and dance performances, art exhibitions, and film screenings, to strengthen cultural ties. Today, India is the world's 2nd largest market by app downloads (Invest India, n.d.) and also the second-largest social media market by the number of users. Apart from the sheer size of the market, India is the largest market by the number of hours spent on video streaming apps at 194 Bn hours as well. India is spending 82% of its time on mobile phone apps on media and entertainment. India's Media and entertainment industry is expected to grow to $34.62 Bn by 2025 at 10.5% CAGR, led by Live events, Animation, VFX and online gaming. Media and entertainment consumption in India is across demographics and various avenues such as television, films, out-of-home (OOH), radio, animation, visual effects (VFX), music, gaming, digital advertising, live events, filmed entertainment, and print. In the coming years, the Media and entertainment industry in India is expected to reach $ 35.4 Bn by 2025 (Invest India, n.d.).
With such numbers, it's not hard to imagine the scale at which an opportunity is missed so far and to bridge this gap the Indian government has taken up several initiatives. India and Australia signed an audio-visual co-production agreement that seeks to offer filmmakers financial incentives amounting to up to 30% of the expenditure incurred in respective countries (Business-standard 2023). Currently, India has audio-visual co-production agreements with Italy, the United Kingdom and Northern Ireland, Germany, Brazil, France, New Zealand, Poland, Spain, Canada, China, South Korea, Bangladesh, Israel, Russia and Portugal. Meanwhile, it is also negotiating co-production agreements with Mexico, Hungary, South Africa, Argentina, Singapore, Tajikistan, Belgium, the United Arab Emirates (UAE), Turkiye, Ecuador, Peru, Kazakhstan, Kyrgyzstan, Morocco and Mauritius (Business-standard 2023). Such initiatives and co-production agreements encourage filmmakers and producers to shoot in each other's countries. In some sense films also promote tourism of a nation, One can take an example of Indian movies shot in Switzerland and their effect on Switzerland's tourism. In a similar manner, Indian films often showcase the picturesque landscapes of its neighbouring and partner countries, contributing to tourism promotion. This indirect collaboration can boost tourism and foster closer ties. The Indian government has taken up initiatives to boost cross-border collaborations through its various multilateral platforms as well. One such multilateral platform that is explored in building cultural and creating transnational entertainment across different genres is the ASEAN. Under the India- ASEAN cultural exchange India has engaged with ASEAN nations in various cultural and entertainment-related activities as part of broader diplomatic and cultural exchange efforts. These engagements include film festivals, cultural events, and bilateral collaborations. During the Film Festivals, India has participated in film festivals held in ASEAN countries, and ASEAN films have been showcased in Indian film festivals. These events promote cultural exchange and collaboration in the field of cinema.
Under the umbrella of Cultural Exchanges, India and ASEAN countries have organized cultural exchange programs that include performances, exhibitions, and workshops. These initiatives foster a deeper understanding of each other's cultures and artistic expressions. While not specific to the entertainment industry, India has signed bilateral agreements with some ASEAN countries to enhance cooperation in the fields of culture and the arts so as to pave the way for collaborations in the entertainment sector in future. Apart from government engagements, Indian filmmakers have occasionally collaborated with filmmakers from ASEAN countries on joint film projects. India has also signed co-production agreements with some ASEAN nations, allowing for joint film productions. Apart from these initiatives, the Indian government has also come up with policies that are favourable for investing in the Indian entertainment industry such as 100% FDI allowed in Teleports, DTH, Multi-System Operator, cable networks in DAS areas, mobile TV, and Headend-in-the-Sky Broadcasting Services and 100% FDI is allowed in the Publishing/Printing of scientific and technical magazines/Specialty journals/ Periodicals under the government route. There are several other government initiatives as well that need to be explored and used at optimal levels. Some of these government initiatives are such as the set up of the Film Facilitation Office (FFO) by the Ministry of Information & Broadcasting, Government of India, which acts as a single window clearance and facilitation point for producers and production companies with a view to assist them in getting requisite filming permissions and In September 2020, the Government of India announced its plans to develop an Animation, Visual Effects, Gaming and Comic (AVGC) Centre for Excellence in collaboration with IIT Bombay. The Animation & VFX segment grew 29% to reach $ 1.3 Bn and is expected to attain $ 2.3 Bn by 2025. Digital advertising grew 30% to reach USD 6.1 Bn in 2022 and is expected to reach $ 12.2 Bn by 2027-2028.
With so many pros to the entertainment industry, has its own fair share of challenges as well. During the pandemic, several industries across the globe have suffered and one of the industries that remain as majorly affected by the global pandemic is the entertainment industry with difficulties in producing content, closure of cinema halls and a cut-back in advertising spending. The post-pandemic is an interesting time as the industry itself is witnessing a massive transformation. The entertainment industry has decided to make a "comeback" stronger than ever in true Bollywood fashion. Another challenge that any entertainment industry faces is the ever-changing environment and the race for the industry to constantly keep pace with the change. Fashion changes every season, social norms and ways of life change, and technology changes so by the time a movie is shot and released it might find itself to be outdated and irrelevant. Consumers, technology and consumption behaviour are constantly changing forcing the industry to keep challenging the status quo and develop new success formulas while keeping a note of old ones. The industry is today performing better than pre-pandemic levels and it is reflective of its agility and its readiness to embrace challenges (Madhavan 2023). The Indian M&E industry has proven its resilience to the market and is headed towards substantial expansion. This upward trend is driven by growing consumer demand and increased advertising revenue. According to FICCI EY India's advertising to GDP ratio is projected to increase from 0.38% in 2019 to 0.4% by 2025 with the media and entertainment industry reaching a valuation of $35.4 billion (Maheshwari 2023).
In terms, of referring specifically to the collaboration between Thailand and India, the entertainment industry has been growing steadily in recent years. Both countries have rich cultural traditions and vibrant entertainment industries, and their collaboration has resulted in a fusion of creative talents, content, and cultural elements. Some key aspects of the collaboration are the film industry, television and web series, collaboration in animation creation and broadcasting etc. Under the umbrella of the Film industry, Bollywood, India's film industry, and Thailand have collaborated on various film projects. Many Indian filmmakers are attracted to Thailand's picturesque locations for shooting. Likewise, Thai filmmakers have found opportunities to work with Indian actors and production teams. Indian films often feature scenes shot in Thailand, which helps promote Thai tourism. The film festivals in both countries also provide a platform for showcasing each other's films. For example, the Bangkok International Film Festival and the International Film Festival of India (IFFI) have featured films from both nations, fostering cultural exchange. The Indian production houses and studios have time and again shown interest in co-producing films with Thai partners. This collaboration can help in sharing resources and expertise and expanding the reach of films to different markets. In terms of television and web series, the Indian television and web series have gained popularity in Thailand, and Thai content has found an audience in India.
In recent times streaming platforms like Netflix and Amazon Prime have helped distribute content from both countries, making it accessible to a global audience. Collaborations in the animation and gaming industries have also taken place. Companies from both countries have worked on joint projects and co-productions, resulting in content that appeals to diverse audiences. Indian and Thai musicians have also collaborated on music projects, creating fusion tracks that blend traditional elements from both cultures. This cross-cultural music has gained popularity not only in India and Thailand but also among international music enthusiasts. Apart from films and music, the India-Thailand relationship is of historical and cultural ties that find their essence in each other's simple traditions and beliefs. The cultural exchange between the two nations extends beyond films. Thai and Indian dancers, musicians, and artists have collaborated on various performances and cultural events, showcasing their respective traditions and creating fusion art forms. Cultural exchange programs, film workshops, and film festivals in both countries have played a significant role in fostering collaboration and understanding between artists and filmmakers. The governments of both Thailand and India have recognized the potential of the entertainment industry collaboration and have taken steps to facilitate it through policy support, incentives, and cultural exchange initiatives. In summary, the collaboration between Thailand and India in the entertainment industry spans various aspects, including films, music, television, and cultural exchange. This cross-cultural partnership not only enriches the entertainment landscape of both countries but also contributes to stronger diplomatic and economic ties. Thailand has been a popular destination for Indian filmmakers, and many Indian movies have been shot in various picturesque locations across the country, and the list does not fall short on anything when it comes to naming Indian movies shot in Thailand. Just to name a few Bangkok Dangerous (2008), Kabhi Alvida Naa Kehna (2006), Singh is Kinng (2008), Dilwale (2015), Student of the Year 2" (2019), Kick, The Hero: Love Story of a Spy, Commando: A One-Man Army (2013), Partner (2007), Race 2" (2013) etc. Thailand's stunning landscapes, bustling cities, and exotic beaches have made it a popular choice for filmmakers looking to add international flair to their movies. On contradictory there are very Thai movies shot in India such as The Pool (2018) and Khwaab (2014) to name a few. There is a need to not only lessen this comparative gap but also to encourage more collaboration in production. Being a friendly extended neighbour with historic ties Thailand can take more advantage of Indian entertainment benefiting both nations.
References
Madhavan, K. 2023. "Indian Media & Entertainment Industry: Seizing Opportunities, Overcoming Challenges." CII Blog.
Business-Standard. 2023. "India, Australia sign audio-visual co-production pact for filmmakers." Business Standard.
Invest India. n.d. "Media & Entertainment Industry in India." Invest India. Accessed September 25, 2023.
Maheshwari, Shakshi. 2023. "India's Media and Entertainment Industry: Bollywood, Digital Streaming, and Content Evolution." Business Outreach Magazine, July 24, 2023.
" Written By Ms. Ngawang Gamtso Hardy"
Economic Analyst, Deputy Editor-in-Chief
Royal Thai Embassy